The architect, decorator and furniture designer Thierry Lemaire is an aesthete. For the past twenty years, this man of many talents has brought beauty to everything he touches. He brings his inimitable touch to Haussmann apartments, luxurious houses, grandiose chalets, chic boutiques and oriental palaces.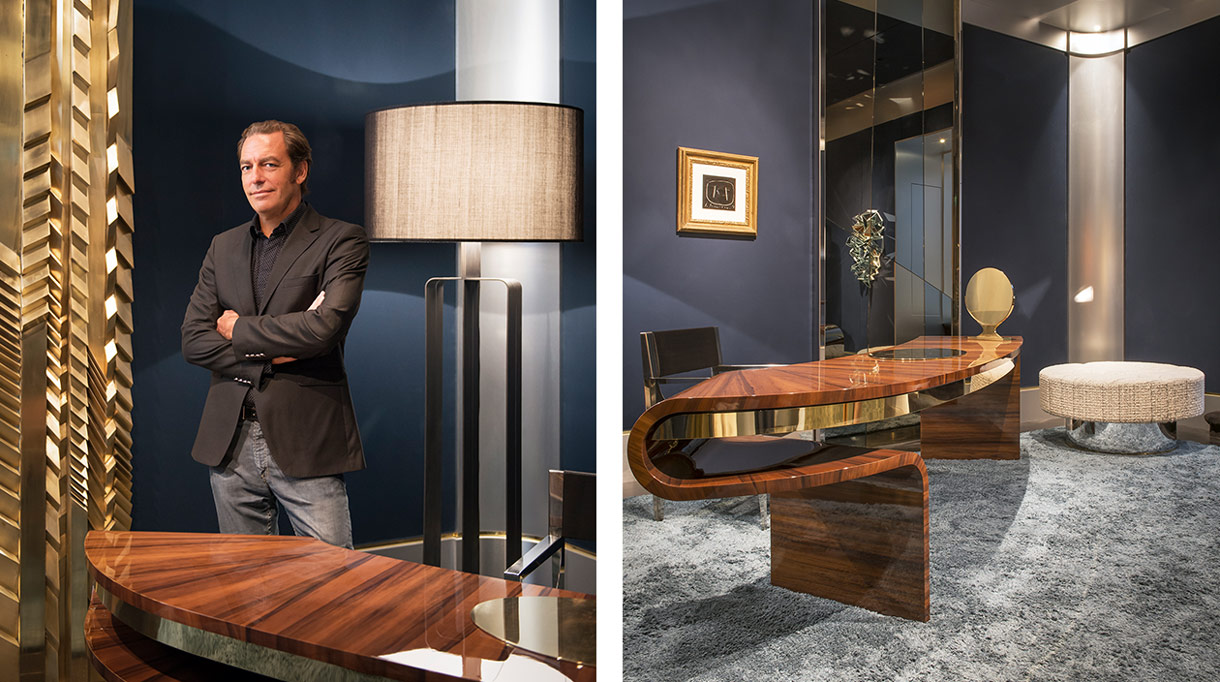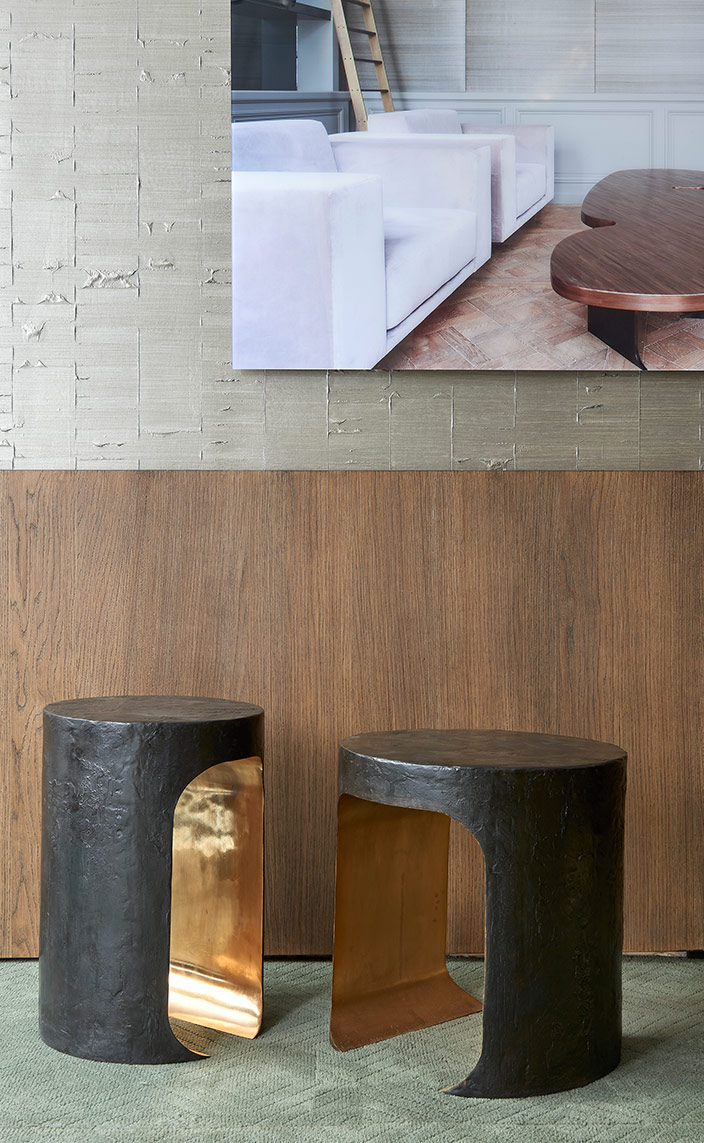 Places of character
In addition to his interest in the decorative arts of the 20th and 21st centuries, Thierry Lemaire likes to highlight contrasts. He instils sensual modernism in the places with which he is entrusted. Whether that be the Automobile Club of France in Paris, a holiday home in Portugal, or a penthouse in Beirut – not to mention the Abu Dhabi store of Parisian fashion designer Stéphane Rolland! Thierry Lemaire also expresses himself through the use of strong scenography, like these stands he designed during prestigious biennials for the Yves Gastou Gallery. Moreover, he regularly contributes to AD Interiors' thematic exhibitions.

Furniture with a strong presence
Admirer of Jean-Michel Franck, Paul Dupré-Lafon, and Jean Prouvé, Thierry Lemaire designs furniture of radical but sophisticated simplicity. He favors high quality and precious materials such as marble, bronze, Macassar ebony, lacquer, and exotic wood species. In 2017, Thierry Lemaire opened his eponymous gallery in Paris in the Carré Rive Gauche. He presents his furniture alongside the work of talented artists, painters and ceramists.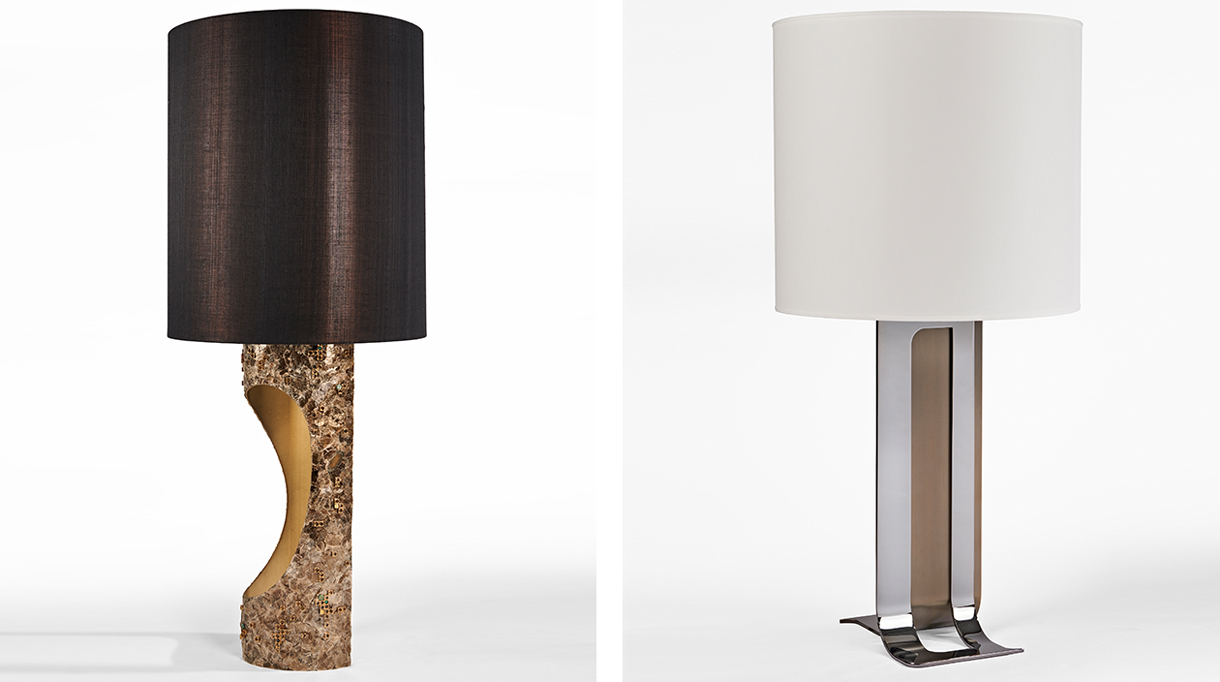 Located on rue de Beaune in Paris, epicenter of antique dealers, the gallery (and agency) stages the star pieces. Like the Koumac armchair, the Hellmet pedestal table, the Twist console in lacquered aluminium, the Jeanne et Garment sofas, the R12 lamp. The editions are limited to thirty or forty copies, all entirely made in France. At the same time, this workaholic also designs furniture lines for Fendi Casa and Holly Hunt.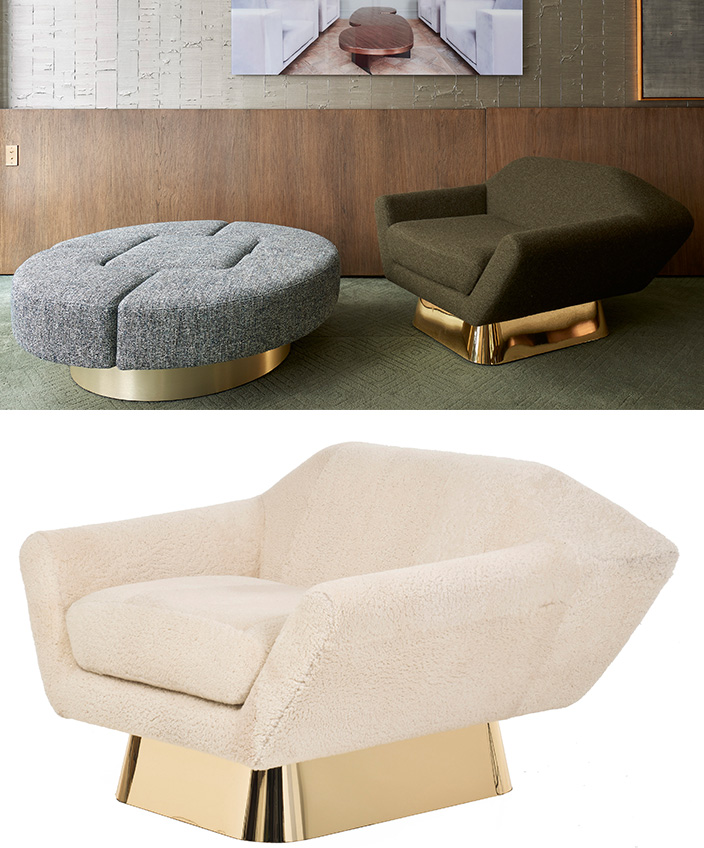 A first participation in the PAD Paris 2019
Interior designer Thierry Lemaire created an architectural performance consisting of a sober and luxurious setting in white and ochre travertine, inlaid with raised panels. Because the aesthete definitely has a sense of graphic design, a balance between straight and curved lines, a taste for purity and blending. Thierry Lemaire mixes materials, influences and periods. Always with a love of craftsmanship as well as handcrafted and custom-made products.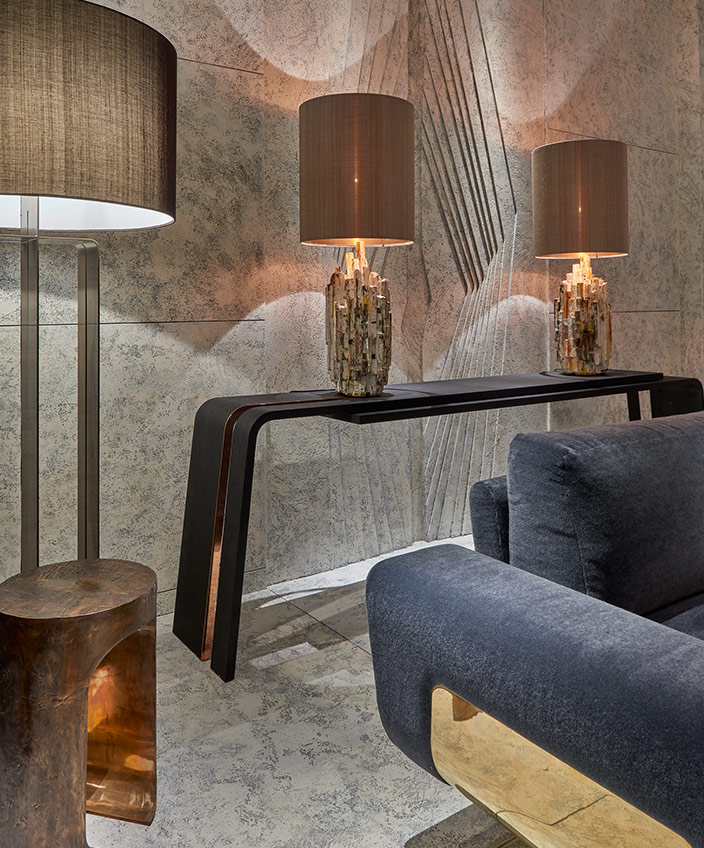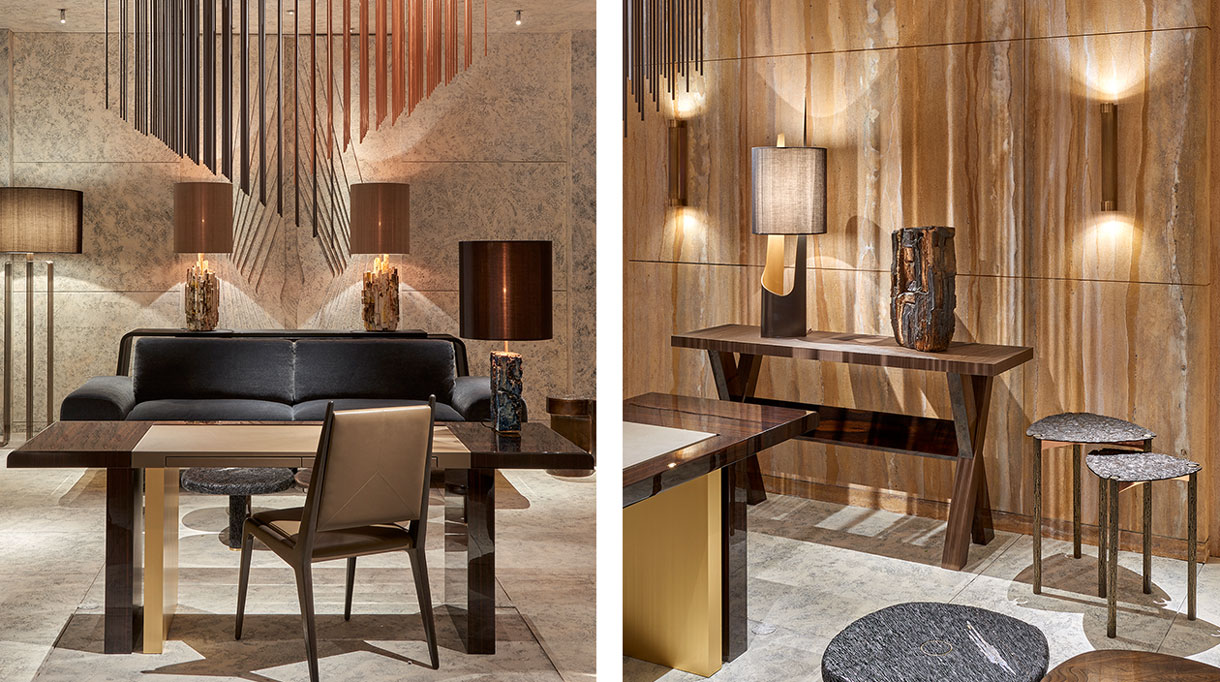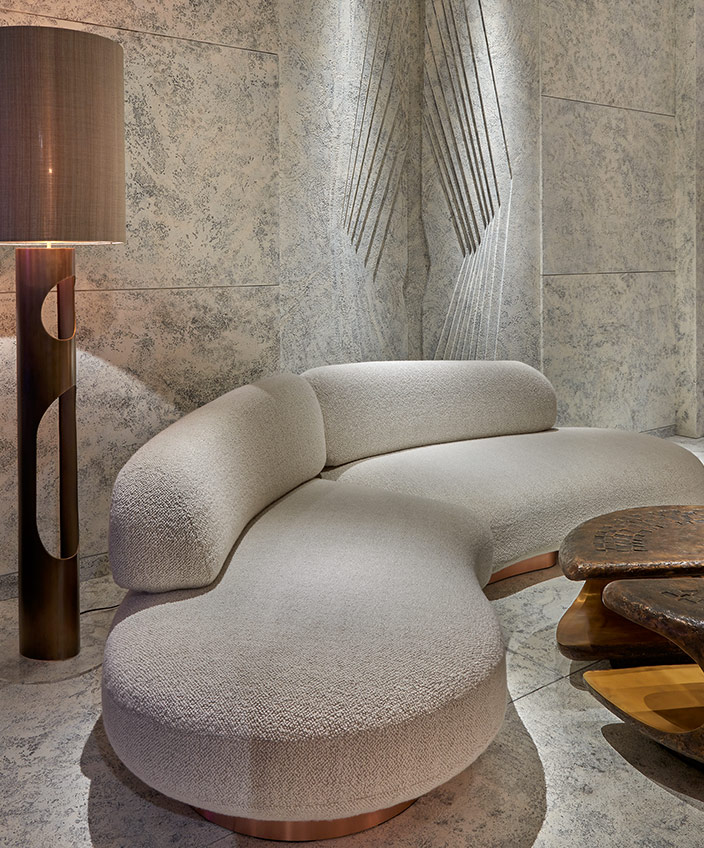 Galerie Thierry Lemaire
18, rue de Beaune
75007 Paris
Tél. : +33 (0)1 45 51 22 82